Our Photo Postcards are printed on Premium, 215 gsm card stock - gloss front, Matte back.
All of our photo invitations designs can be printed on the Photo Postcards
(Not including the panorama invitations)
The printing process of our Photo Postcards is 14 weekdays. The time varies depending on the work load we may have at the time.
Photo Postcard sizes:
Regular Photo Postcard Size 10.5 x 14cm .
Large Photo Postcard size is 14 x 21.5cm
Each photo card is
Regular Size - $2.00
Large Size - $2.80
The minimum quantity Photo Postcards to order is 20.
Back of postcards can be pre-printed with your own message
(the same message must be on all postcards),
or left blank

ready for you to write an individual message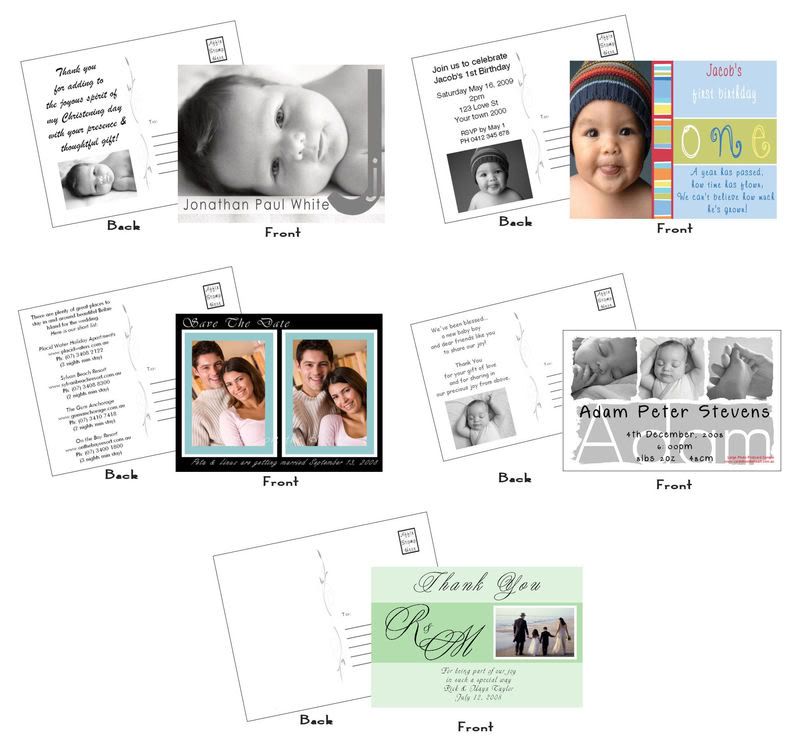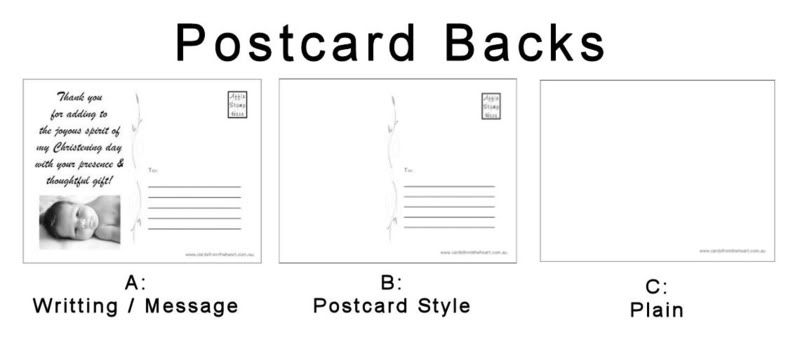 There are no products matching this criteria. Please try again.